Every organization need capable and skillful employees, but recruitment of qualified and adequate personnel can be a tedious task for the employers at the same time searching a suitable job according to one's capability and qualification can also be frenetic. To make this task little effortless and facile staffing firm comes into picture. Staffing firms works like an intermediary between employers and the job seekers. Employers give their requirement to the staffing firms and based on those staffing firm searches the right kind of people for the organization. Staffing firm also help the job seekers to get hired specially for those who are searching job to get into some senior positions.
Delhi is a place where thousands of people try their luck in getting a suitable job; also number of companies time and again needs hardworking and dependable employees. But the question arises how to find the best staffing firm in Delhi. There are few points which needs to be kept in mind while searching for a best staffing firm in Delhi which are given below.
1. Reputation: First and foremost one needs to check the reputation of the staffing firm. Many staffing firms are there in Delhi which will tell you that they are the best but you need to check that whether they are connected to top companies or not, whether they are connected to the global network etc.
2. Don't hesitate to ask questions: To find the best staffing firm in Delhi you have to ask certain question like how to they find and recruit employees, what is their fee, what is their turnover etc.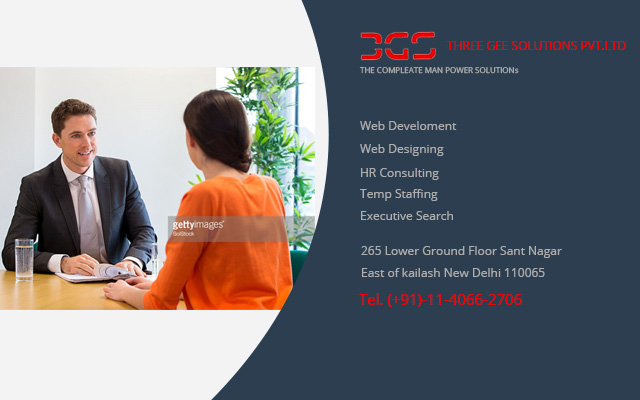 3. Understanding your needs: Before selecting a particular staffing firm in Delhi you need to understand whether that firm actually understands your needs or not. That staffing firm in Delhi should have a broad database of available workers so that you get a wide range to choose from.
4. Lowest price is not always the best: Many staffing firms in Delhi will charge the lowest price but it is not always the case that lowest price staffing firm is a suitable option. You will get what you pay. It is always good to invest in a nice staffing firm as in the end it will ensure that you are getting the best employees from the lot.
5. Look for the firm's actual placements: The effectiveness of the staffing firm is measured on the basis of actual placements it has done. A good staffing firm in Delhi will have a good record in searching the right people for the right ob.
These are the various points which need to be considered before finding the best staffing firm in Delhi. Hope this article helps you in finding the best staffing company in Delhi.